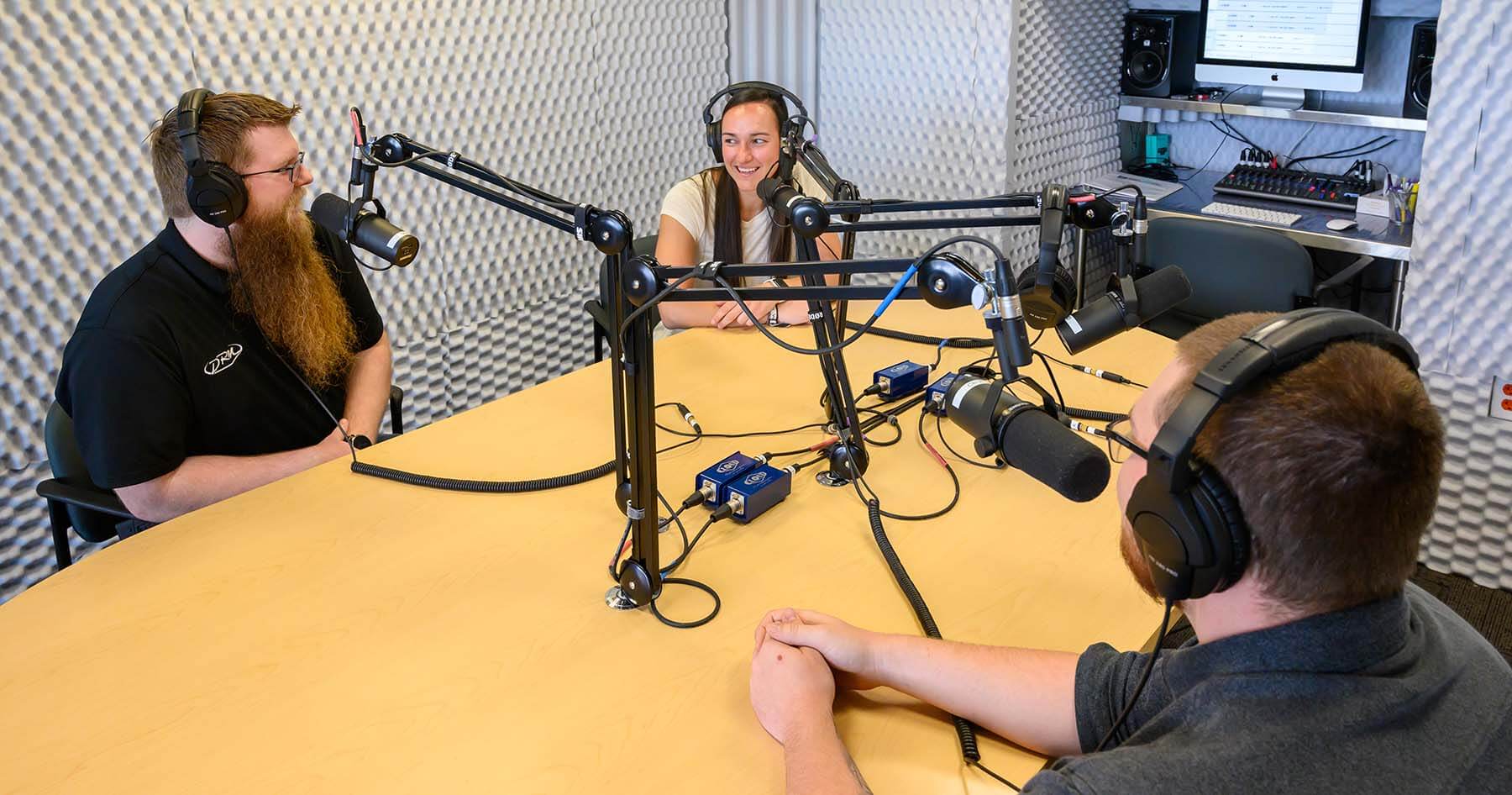 Podcasting
A professional podcast studio to take your conversations to the next level.
Time to level up your recording?
Ask any audio professional, sound quality matters. Home studios are convenient, but your sound recording deserves production levels to match the quality of your content. Let our professional studio make your recording experience comfortable for guests, attractive to sponsors, and easy for you.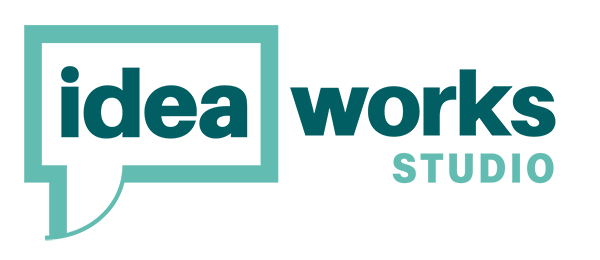 Great audio gear and a community to match
Sound Like You Should
4 professional mics, 16 channel sound board, call-in capabilities, and a place to mix and upload it all ensure the best production values.
Plug into a Network
Collaborate with other podcasters to share tips and get production training.
Be Positioned for Growth
With the right sound, production values, and a collaborative network, you can focus on your content.
Talking into the mic is the easy part.
The real challenge is building an audience for your content. That takes the time, expertise, and connections that an Idea Works podcast membership provides.
"The Idea Works podcasting studio is streamlined for ease of use and quality. It's the perfect environment to get your podcast off the ground with very little experience at a professional level."
– Holly Williams, Renaissance Performing Arts Association
"I've recorded both in the podcast studio and elsewhere, and when I record in the Idea Works podcast studio, I always get feedback from my subscribers that the quality is amazing!"
– Evan Ryan, Abundat
Studio Membership
$150 / Month
Access to a shared calendar to reserve your time
Backpack member benefits with 24 x 7 key fob access
Must complete a training course. One time fee of $50.00.
Tech support provided as needed
How to Join
1. Contact Us
Fill out the form or give us a call. We'll answer your questions and schedule a tour of our podcast studio and coworking space.
2. Take a Tour
We'll customize your tour depending on your interests. You can talk to existing members, check out the studio, and figure out if we're right for you.
3. Join Our Community
We'll customize your tour depending on your interests. You can talk to existing members, check out the studio, and figure out if we're right for you.
Pro Quality on a Budget
The Idea Works studio comes equipped with state of the art audio equipment, studio acoustics and training. Produce your podcast or audio project on a premium platform at a fraction of the cost of building your own studio.
We created a simplified audio capture system that flattens the learning curve and produces a quality sound from the start.
The Specs
Professional sound isolation throughout
Capacity for 4 in-person guests + call-ins via Skype
Shure Cardiod dynamic vocal mics
Zoom L12 Digital Mixer
Sennheiser Closed Studio headphones
JBL LSR 3 Series studio monitors
Apple 21.5" iMac with 3.0 GHz Quad Core i5 processor
Join a Network of Podcasters
The talented community at Idea Works has already produced over a hundred episodes for these shows and more.