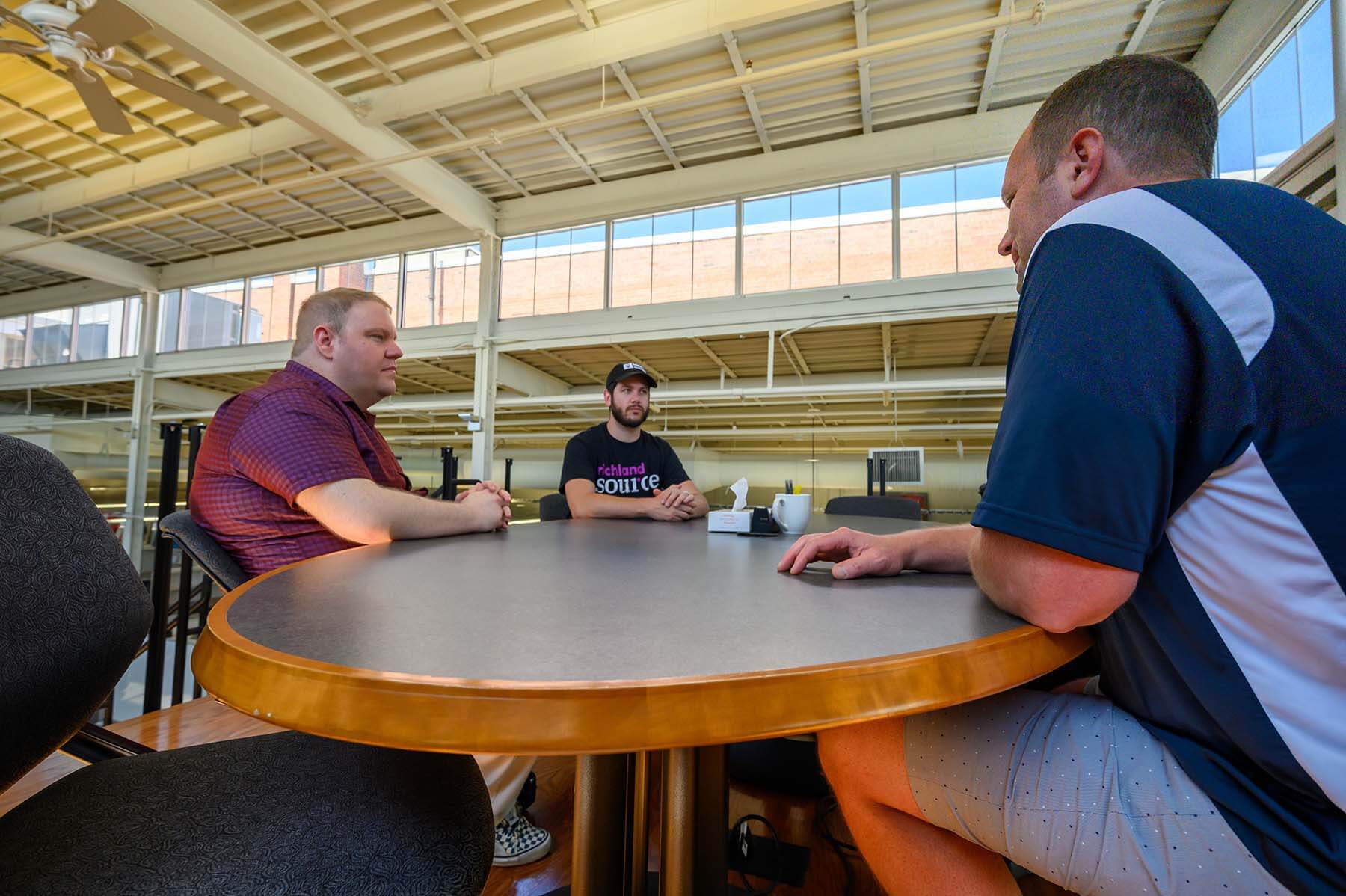 Workshops
Master Practical Business Skills
Workshops designed to empower business leaders.
Workshops You Actually Want to Attend
Gain Practical Knowledge
We've all attended events that ended up being a waste of time. Our coaching sessions, seminars and conferences are designed to help you gain practical knowledge and apply it right away.
Expand Your Network
Leading a business can be isolating. Our programs attract entrepreneurial hopefuls, solopreneurs and small business owners who help guide each other in setting goals and making plans.
Maintain Your Schedule
We understand you may be working a day job while you're starting a new business. Or you just can't take too much time away from leading your team. Our program lengths, times and locations are scheduled with busy leaders in mind.
Staying on top of business trends is a huge chore.
Whether you're just starting out or you've been in business for decades, it's hard to keep up with the best practices in business.
Our diverse workshop mix helps address this problem. We hosted a TechStars StartUp weekend that drew diverse participants from around the state. Individual coaching through our Entrepreneur in Residence program has helped leaders in every industry. Our seminars on digital marketing attract respected agency owners from throughout the region to share their knowledge.
"Allow me to share just how impressed that I am with what your are doing at Idea Works.
Having worked with a number of startups and within several incubators, including Italy and Dubai, I can honestly say that you have created a truly inspiring atmosphere for innovation and entrepreneurship."
– Deanna Lawrence, Communica
Coffee, Donuts, and Digital Marketing Seminar Speaker
"I am not exaggerating when I say there are lot of firsts associated with the Mansfield Startup Weekend. I saw a lot of bests. Most diverse audience I have seen. Age ranges from high school to age 60 and beyond. Exchange students from Japan. Asian, African-American, Middle Eastern … all of that. The energy, the number of pitches that came out on Friday, 35 of them, considering the (number of participants) is well above average."
Kenny Chen, Ascender
TechStars StartUp Weekend Facilitator
Stay Updated on Workshops
1. Sign up for our emails
Fill out the form below and we'll email you monthly with our upcoming programs.
3. Sharpen your skills
You and your team can gain the resources and knowledge to grow your business.